Drag Showcase Interviews Candi Stratton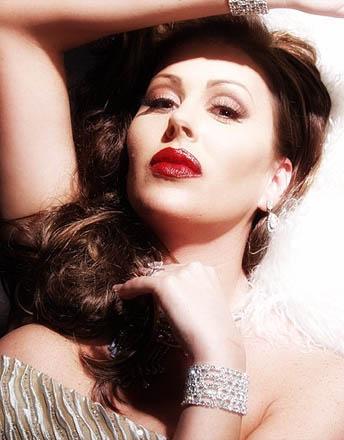 Can you to tell us a little bit about yourself and where you are from?
I am probably the most down to earth person you can meet, I don't believe in arrogance or belittling others, I get this from my parents whom I was very lucky to be adopted at birth and placed in their arms.
I am originally from the Chicago area.

Who helped you or inspired you the most when you first started your career as an entertainer?
When I started my career I have to say the late Diana Hutton gave me the great advice and then my drag mother the late Patti Cakes I miss them Both very much!

How did you first become involved in the art of female impersonation?
I saw my first drag show at LaCage in Chicago and I knew that I wanted to do this as I also knew since I was about 3 years old I wanted to be a girl, so this would give me an outlet to perform and express this side of me.

What do you feel is your greatest accomplishment?
I would have to say my greatest accomplishment to this day is finding Matthew my husband who loves me and believes in me and loves the whole Drag/female impersonation/showgirl art form.





What pageant systems have you competed in and what titles have you held?
Hmmm... what system haven't I competed in, I have won over 40 titles but at 43 I finally won Miss Gay Universe in Sydney Australia.


What was your first pageant and how was that experience?
Miss Chicago Continental in 83 and I was a hot damn mess except for my talent! As I was dancer and really one of the first white queens to actually dance

Since moving from the US to Australia, do you feel that there are differences between American drag and Australian drag? If so what are they?
In Sydney Australia the drag is amazing and we could learn a lot from those girls as they put on full production shows that could be good enough for Broadway they are brilliant! In the USA Silicone is more prevalent and the girls here at times look a bit more real. But the girls in the USA who do Characters are amazing I always say back here the girls really study the character they are doing and do it right!
Also, in the USA they tip and in the rest of the world they don't, at first I won't lie I missed the tips but after a little while I enjoyed the show better as there isn't someone just standing there taking money and you really get to see the entertainer as they have to perform a whole number with out any interruptions

After your SRS you became a flight attendant for Delta airlines . Can you tell us about that?
A month after my surgery I put in an application to be a flight attendant as that was always one of my life dreams and I was hired and went to training immediately, It was an amazing job and the places in the world it allowed me to see just made me thank God everyday to be so fortunate.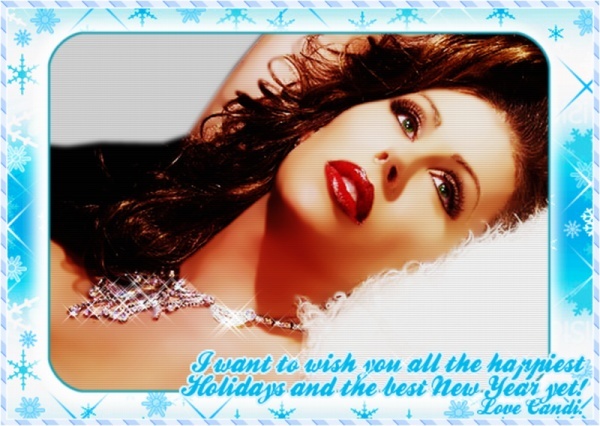 Alot of people may not know that you are married. Do you mind telling us about your husband and how you met?
Not at all, Matt is going through immigrations right now so that we can relocate back to the USA to be closer to my mom (whom I take care of during the week and my sister take care of her on the weekends so I can do some shows) and also bring my Cher show and another show venture we are trying to get off the ground.
Matt is an amazing person, we met online as I had just gotten my heart broken and I didn't date for awhile so a girl friend of mine suggested I put an ad on the Internet and I was immediately like " are you kidding? I will meet every freak and weirdo in the world not thinking any guy would think I was one.. LOL
I finally gave in and Matt responded we corresponded for 8 months and got to know each other better than any guy I had ever gotten to know. we dated long distance and visited each other several times for almost 2 years then he proposed and we got married in the same Church my Mom and Dad 53 years before us! I had my Cinderella wedding.
Matt is an amazing caring giving person who made me realize that it is just the USA at times that makes you feel that when you have had your surgery you are no longer an entertainer and should move out of that community. The rest of the world doesn't care as they look at our community as the Gay Lesbian bisexual and transgender community and that encompasses all. And if you are good entertainer they embrace you!

Where would someone be able to see you perform?
I don't have a home bar right now per say, But you can see me every Monday in Davenport Iowa at Club Fusions with Amber Andrews and the rest of the great girls there and I am also always looking to travel and see new Places and meet great friends!


What advice would you give to someone just starting out as an entertainer?
The same advice my drag mother gave me....
Beauty fades within the first 5 seconds of being on stage you have to be able to hold the audience in your hand after that 5 seconds and always keep them guessing what you are going to do next and wear next, never wear the same hair twice in a night and don't repeat your favorite song week after week after week because then why would anyone want to come back, as they will say why go? I know what she is going to do (seen it been there!) I live by this!
Admin




Posts

: 10


Join date

: 2010-01-01


Location

: Atlanta - Miami





Similar topics
---
Permissions in this forum:
You
cannot
reply to topics in this forum