[center]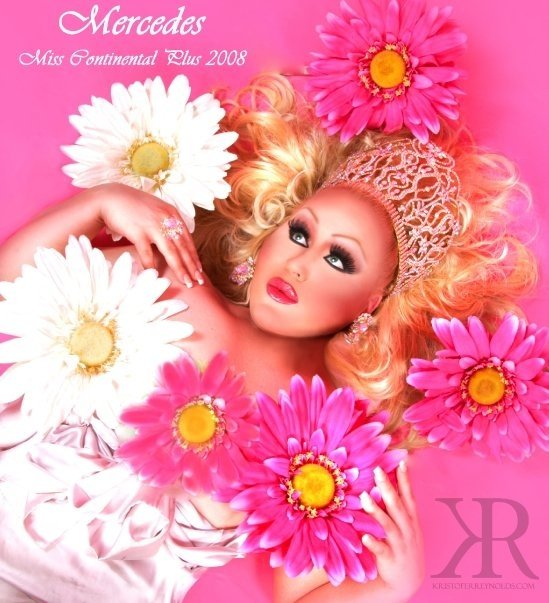 Can you to tell us a little bit about yourself and where you are from?

I am 33 years old, currently reside in Chicago. I was raised in Columbus, OH and spent nine years in Cincinnati, OH after graduating from High School. I got my start in Cincinnati, OH.


Who helped you or inspired you the most when you first started your carrer as an entertainer?

I didn't really know of anyone to be inspired by when I first started. I did drag a lot before even getting the chance to perform. In Columbus, OH at that time there was Jasmine Knight, Brazon, and a handful of others that I don't really remember. I started performing actually in Cincinnati. Sirocco, Hurricane Summers, and Chelsea Pearl were really the only inspirations in Cincinnati at that time. I admired the stage presence of Sirocco, the talent of Hurricane, and the glamour of Chelsea Pearl.

[i]How did you first become involved in the art of female impersonation?
My friend Triva Perry, in Columbus, dressed me up one night and sent me out on the town. I had fun. I had always worn girls clothes, in secret, as a child so it felt right. I was in Show Choir, and Marching Band in school so i've always longed to be on the stage.
What do you feel is your greatest accomplishment?
Personally, being the only person in my family to graduate from college is very important to me. I believe in education and the power that intelligence brings. As a performer, I had taken four years off after moving to Chicago. In December of 06 I acknowledged my dream of being Miss Continental Plus and set out to compete. I placed first runner up in my first prelim in 8 years, won my second prelim, and placed top 12 at national Miss Continental Plus.
What pageant systems have you competed in and what titles have you held?
Miss Cincinnati US of A 96-97, and Miss Illinois Continental Plus 2007. I have also competed for EOY, but i don't consider any competitions prior to 2006 worth mentioning, as I had no clue what I was doing, and didn't approach them maturely.
What was your first pageant and how was that experience?
My first pageant was Miss Cincinnati International in 1996. When it said Creative Evening Wear, I thought they wanted really creative. So, I wore a dress made out of metal squares and electric tape. I thought it was fabulous, but let me tell you it was not. I got a quick dose of what glamour was from the other girls, and I learned a lot about attitude at this pageant also. LOL.
Do you have a Drag Mother or any Drag Daughters ? If so can you tell us about them?
Technically, the first person to dress me was Treva Perry. However, true guidance and inspiration came from Darlene Love, Cincinnati. I do not have any children. I believe in using protection! LOL.
Are you a full time entertainer or do you have a second career?
I have a full-time job in the hospitality industry, and try to fill as much free time as possible with shows.
Where would someone be able to see you perform?
I perform throughout the midwest. In Chicago, I work at Hydrate on Wednesdays. I travel to Talbott Street in Indianapolis, Barblue in Kokomo, Aquarius and Masque in Dayton, etc.
What advice would you give to someone just starting out as an entertainer?
Find truly successful role models. Listen to people who know what they are talking about. Take all advice with a grain of salt, and stay true to yourself!!
What are some of your favorite cities either to perform in or just visit?
I love New York, my hometown Chicago!!, and LA. I always have a good time no matter where I perform. I enjoy life, and try to see the humor in every situation.
Who are some of your favorite designers and where do you like to shop for clothes ?
For drag I employ Patrick Howell, and Franklin Bettencourt. I hope to be doing business with JD Marten and Troy Cossintino in the near future. I don't really do off the rack, doesn't make for good drag in my opinion.
Describe what a normal day in your life is like?
Honey, I wake up, clean my house, answer emails, eat, shower and go to work. I try to fit a social life in there somewhere, and of course my shows.
Favorite Movie(s) ?
Heathers, Steel Magnolias, For the Boys, anything with Bette Midler.
Favorite Singer(s) / Favorite Song(s)?
Defying Gravity by Idina Menzel, Stevie Nicks, Bette Midler, Tina Turner, Cher, the big girls of course. I like some indy rock bands too.
Favorite Television show(s) past or present?
Ugly Betty, Grey's Anatomy, Brother's and Sisters, Sex and the City, Six Feet Under, Dancing with the Stars.
In closing, what would you like to say to your fans? Thank you for making it all worth while. If it wasn't for the people who come to see our shows, we wouldn't be anything. It is an honor to be able to entertain folks from coast to coast.
______________________________________________________________________
THANK YOU!!!!!!
Thank you,
MERCEDES
Admin




Posts

: 10


Join date

: 2010-01-01


Location

: Atlanta - Miami





Similar topics
---
Permissions in this forum:
You
cannot
reply to topics in this forum